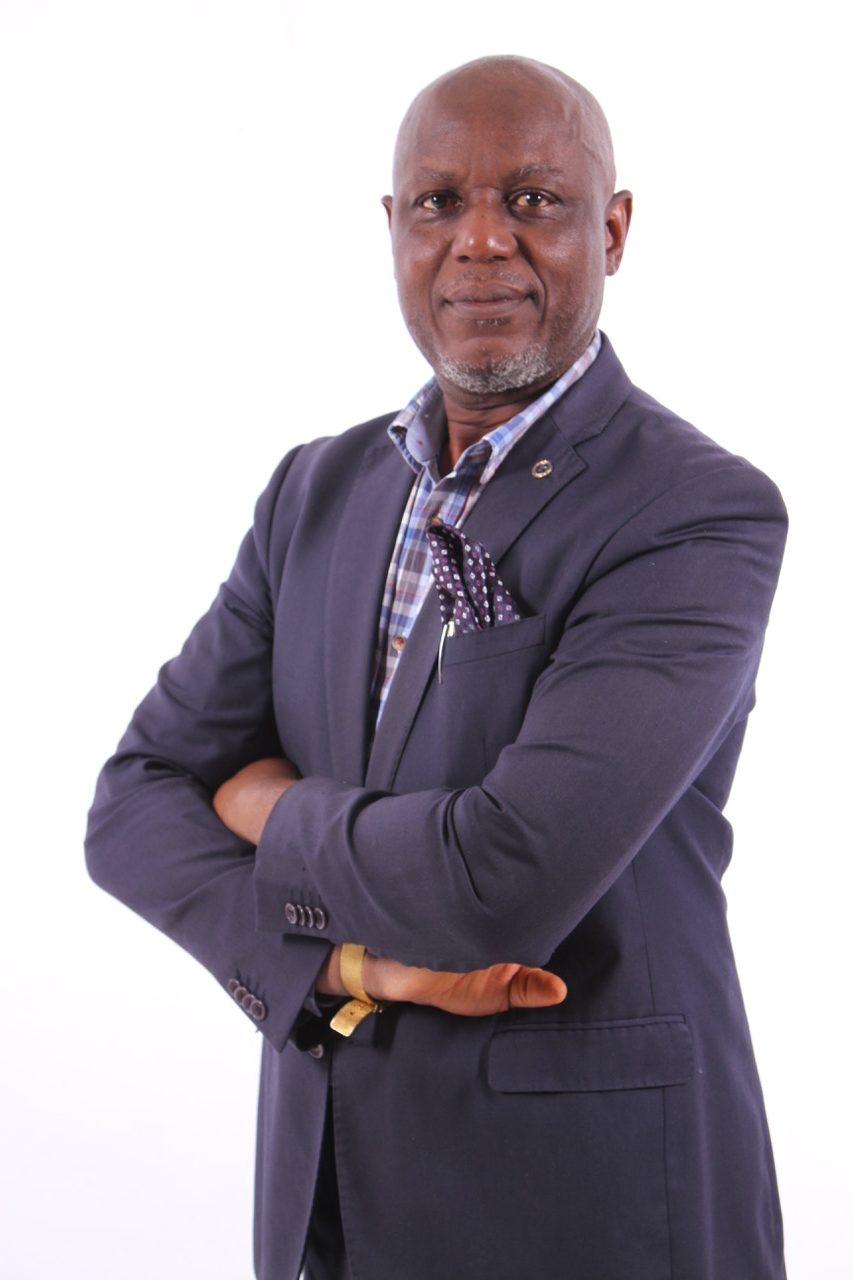 Engr. Ifeanyi Frank Ogochukwu, Associate, TwelveDot Inc.
Ottawa, ONT (March 9, 2021) – I am very pleased to announce a new partner and joint team relationship with Debbie Mishael Consulting and Mr. Ifeanyi "Frank" Ogochukwu.
I first meet Ifeanyi back in 2015 when we were both working on the ITU project for a specification for monitoring aircraft for transoceanic travel. However, since this point we have been a panelist on the CIO MasterClass Africa series to help CIO and executives in the African region with support and guidance for dealing with COVID. We look forward to our continued joint collaboration on projects related to aviation, IT, and cybersecurity in the future.
Debbie Mishael Consulting has offices in both Nigeria and South Africa.
Engr. Ifeanyi a licensed Air Traffic Safety Electronics Specialist, IT Ambassador, Microsoft Hero, has over 30 years' experience in Strategy, Aviation and IT/ Telecoms Critical Infrastructure Management, Implementation and Operations, Project Management, Security and SME Business;. He is an Aeronautical Telecommunications Engineering and Business Administration graduate from the Nigerian College of Aviation Technology and the University of Abuja respectively; also received with distinction a Master's degree in Communications Management from the University of Rwanda and United Kingdom Telecommunications Academy; Masters in Information Technology and Post Graduate Diploma in Transport Management from the Ladoke Akintola University of Technology, Ogbomosho; a Post Graduate Certificate – IT and Telecoms Law from Buckinghamshire University, United Kingdom and IT Business Manager Certification from Belmont University and MDE Enterprises. Engr. Ifeanyi is also the Chief Technology Strategist, Debbie Mishael Consulting; Regional Director Africa, Sasaran Technologies; Instructor/ Lecturer – Digital Bridge Institute, International Centre for Communications Studies, Lagos Campus, Nigeria and Convener, CIO MasterClass Africa
Over the years, He has attained higher executive management responsibilities and broadened my corporate and social responsibilities. As the General Manager/ Chief Information Officer, Nigerian Airspace Management he delivered innovative safety mission critical systems, infrastructure and platforms for the safety and security of air navigation including capacity building. He was the Project Co-ordinator, NAMA multi million dollars (USD) World Bank West Central African Air Transport Safety and Security Program and International Telecommunications Union (ITU): Chairman/Lead Working Group 4 (WG 4) of the Focus Group on Aviation Applications in the cloud for Flight Data Monitoring ( FG AC).- Flight Tracking and Data Streaming Managed a team comprising of experts from a multi-stakeholder international global aviation, airlines, telecommunications, and satellites organizations focused on "feasibility of using recent developments in commercial aeronautical data link services, as well as reusing existing infrastructure, for real-time flight data streaming where appropriate".
He was the Lead in the design and implementation of the NAMA TRACON Radar VSAT Network, Aviation Regulator Airport Metro Fibre Project; Airspace Security Vulnerability Assessment; Business Process Automation; ADS – C/CPDLC and Project Manager, SITA ATC Communications Consultancy amongst others. Global Advisory Board Member – EC Council (The International Council of Electronic Commerce Consultants ); Consulted for AIREON on Nigeria Spaced based Automatic Dependent Surveillance ( S-ADS-B) Initiative; Consulting for Unify on Unmanned Traffic Management System (UTMS).
His professional qualifications include but not limited to the following: Satellite Communications, ATSEP License Rating (Surveillance Systems: Rating 1: Secondary Surveillance and Processing Systems and Rating 2:Mode S Radar and ADS-B), Aviation Critical Infrastructure Testing and Quality Assurance, Advanced Performance Programme, Implementation Course on Safety Management System (SMS), Performance Based Navigation (PBN) , Aeronautical Information Management (AIM), Communications Navigation Surveillance /Air Traffic Management (CNS/ATM) for Engineering, Aviation Security and Critical infrastructure Protection, Prince 2 Project Management Certification, TRACON Sky Wan (Installation Basics, VSAT Station Commissioning, VSAT Network Commissioning, VSAT Network Operator, Configuration of IP over SkyWan VSAT, Configuration of Frame Relay over Sky Wan VSAT), Data Communications (LAN, TCP/IP, Wide Area Network, ATM) and Certified Management Trainer; PMI Agile Project Management Programme, PMI Project Management Professional Programme, Certified Information Security Consultant (CISC); Certified Professional Hacker; Certified Professional Forensic Analyst.
Ifeanyi has led several engagements with expertise encompassing: Organizational Strategy; Technology Strategy, Implementation and Operations; Aviation Infrastructure Development and Implementation; Security Strategy; IT Management, Operations and Support; Revenue Assurance; Human Capital Development; Policy/Regulatory Development and Advisory.
For more details please contact us at info(at)twelvedot.com.